Kite Surfing in Guadeloupe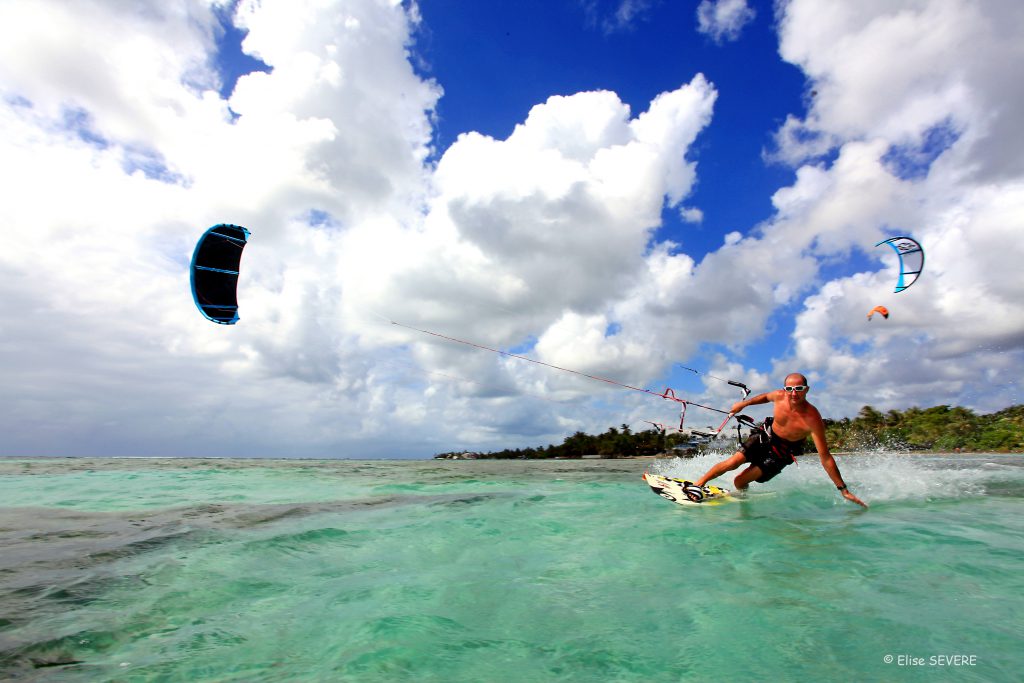 Kite surfing in Guadeloupe is a great experience, the only period with relatively weaker winds is September and October. The rest of the year the 'Alizés' are blowing from the East pretty steadily. The south coast is almost always side-on-shore winds.
The most experienced kite surfers enjoy kiting in the surrounding of the camp. However, the main spot on the island is Bois-Jolan, a long sand beach 10 mn drive from the camp where you can water start really easily and safely.
GROUP LESSONS
Take kite-surfing lessons with Easy-Kite School on the nearby spot of Bois-Jolan. All the instructors are state certified professionals.
Courses (all equipement included) COURS INDIVIDUELS
DURATION 1H30
1 course 100€
3 courses 280€
5 courses 470€
PRIVATE LESSONS
150€/course
You can book your kite-surfing courses in the booking form.