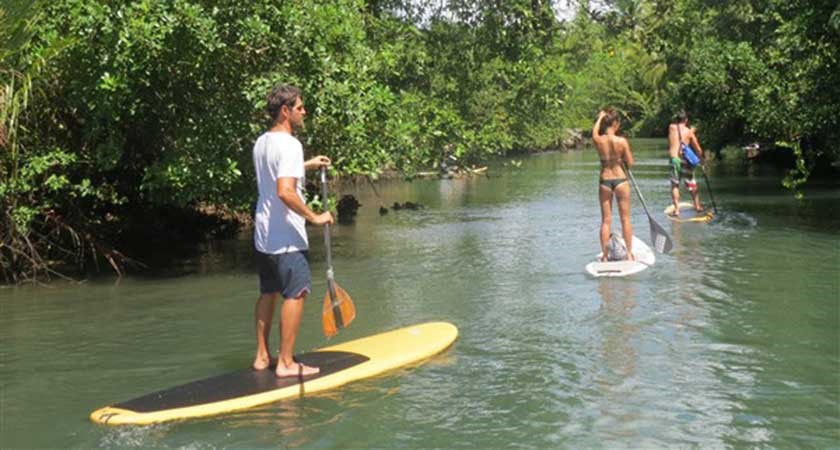 Stand Up Paddling in Guadeloupe
Guadeloupe has great SUP options : From the Saint-Francois and Saint-Anne's lagoons to the gentle and clean waves of Port-Louis.
Also, Guadeloupe's mangrove provides an amazing preserved environement, stand up paddling through it will allow you to appreciate the wild life and the calm.
SUP Excursion
DURATION 2h30 – Equipement and drinks included
You can book your SUP excursion at the camp or directly with No Comply Surf School.